Four Stories of Putting Our People First
"It's all about the people."
It seems like every business claims to be "all about people." Whether it's a slogan on their website or something in their mission statement, lobby signage, or business cards, the "people" idea isn't new. But here at IntelliGenesis, when we say it's all about the people, me mean it. We're not just invested in what our employees can do for us, we're here to help them advance their careers, do what they love, and ultimately grow as people. Our staff are like a family, in fact, that's just what we call our team. In this blog we thought we'd put our money where our mouth is and share just a few stories from over the years of how our commitment to people has not only helped our staff, it's helped our business.
From Can't to Can
As a mission-focused company led by Air Force veteran Angie Lienert, we are committed to helping veterans make the transition into civilian life. From Transitioning Military trainings to our work with organizations like Military Corps Career Connect (C3), which helps service members and their spouses through job training, paid work experiences, networking, and certification courses, hiring and supporting veterans is a huge part of how we continue to serve our country.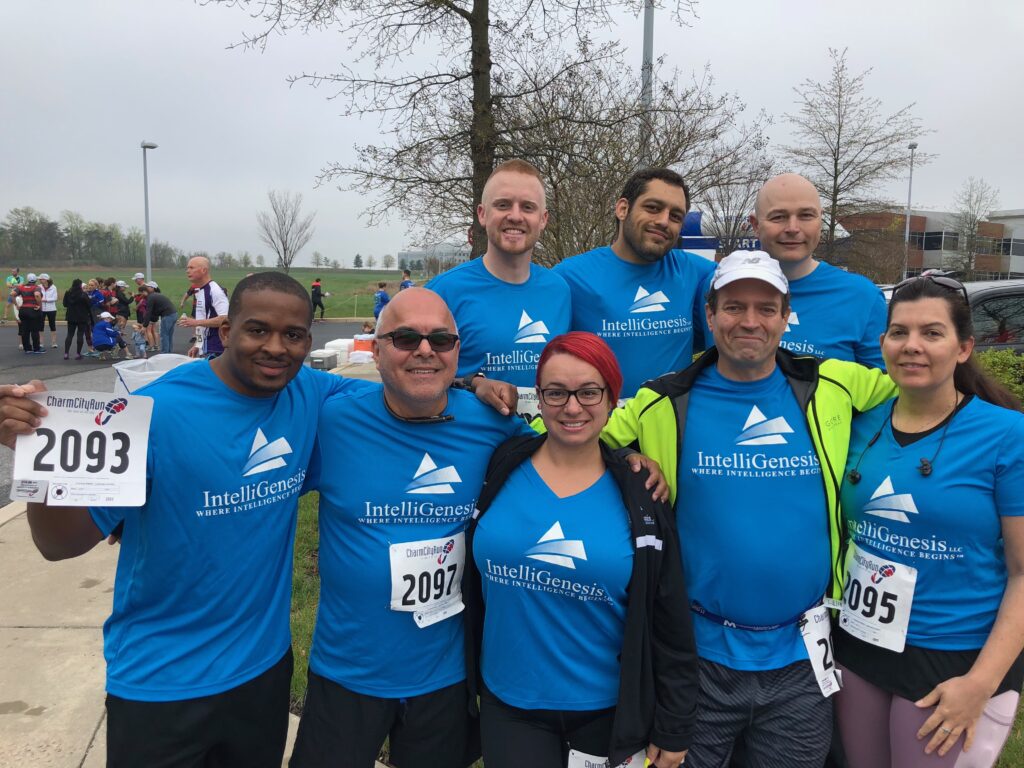 For one veteran employee, the opportunity to join IntelliGenesis didn't present itself right away. But because we saw his potential and were willing to support him as he transitioned from the military, we persisted. When he retired from the Navy, there was a lot of back and forth on what was available. When we were able to hire him, the position itself fell through due to a variety of factors outside our control. While many companies would have said "can't do it," we knew we had an obligation to keep our word, especially during this already uncertain transition into civilian life. So instead of letting him go, we brought him into our family, gave him the training he needed for a different position, and put him on a different contract.
"When the contract fell through, Angie called me into her office and said, 'What other skills or interests do you have?'" he said. "I told her I had always been interested in IT, so she got me into a two-week class learning Linux and had an interview lined up for me when I was finished. I was on that contract for several years and just moved to a more advanced IT position, all because Angie took the time to invest in me."
Because of that investment and commitment to him not only as an employee but as a person, he's been a proud member of the IG family for over five years. We had a promise to keep. And we did. And it turned out to be a win/win.

From Front Desk to Development
While we put a strong emphasis on supporting our vets, we're committed to seeing all of our employees succeed, even if that means going in a different direction than they originally planned. When one employee – who had worked with Angie in the past in a front desk role – came to IntelliGenesis, she was interested in exploring some development work for us. We heard her, created a plan, and made it happen, facilitating the trainings and qualifications she needed. A few years later, she wanted to give proposals a try, so we pivoted her experience, provided more training, and made that happen as well. We know that it's not all about qualifications, certs, resumes, and talent. We look for self-starters, for people who want to "go for it," because we know that a little grit goes a long way. And together, we make it happen where others won't.
"It's just part of our culture," she said. "We work together as a team. It's not, 'You do this and never step out of that box.' If you're interested in learning something new, IntelliGenesis gives you the flexibility to experience something else. That's been one of the biggest benefits for me."
Deputized
Another one of our favorite "family stories" is with one of our first employees, who started as a database manager. She worked with and had been mentored by Angie at a previous company so when it came time to start IntelliGenesis back in 2007, we quickly made her one of our leads, taking over one of our contracts when needed. Now, she's been with the company for more than 11 years and during that time was able to take advantage of our education benefits in order to get her MBA.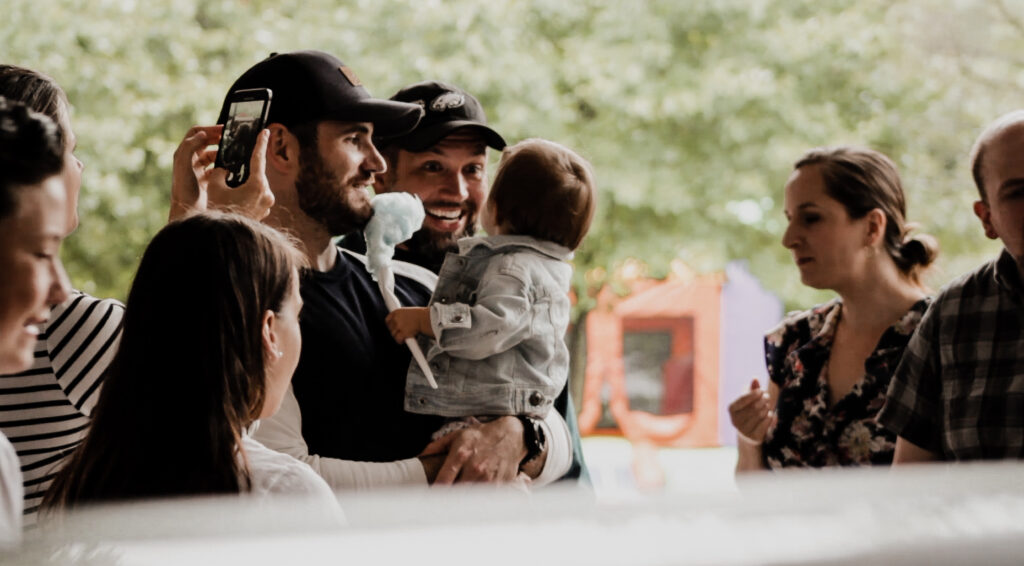 "Some other companies offer different benefits packages that might include education but at IntelliGenesis, we go beyond that," she said. "We sit down with each employee and try to get a good understanding of what they're good at and what they want to learn so we can not only provide them with benefits, but we can also help guide them. We ask, 'Have you thought about taking this class or that training?' because we've taken the time to get to know what they want, and we have the expertise to help them get there."
It was mutually beneficial, both filling a need IntelliGenesis had, as well as helping her move from database manager up the ranks to Deputy PM and, eventually, Project Manager.
If Life Gives You Lemons
There are also times in which we must consider our extended IG family as well: Our employees' families. As we were looking to grow our Georgia office, we recognized that geographical separation from his children was presenting difficult challenges for one employee. We also saw him as a contributor with many different talents, qualifications, and passions that would facilitate our growth. Relocating him to Georgia has not only resulted in doubling our presence there, but he has also facilitated growth in Maryland and our Extended Enterprise. He has become a main figure in our Georgia office, not only working staffing needs, but also taking on new roles in training and Forensics, all while being where he was needed most: Closer to his children.
"It was both exciting and daunting when Angie asked me to move to Georgia," he said. "While the move was great for me personally, I also knew that on the professional side, it would be demanding. It has also been tremendously rewarding. As we are expanding our customer base and the services we provide, being at the forefront of such here in Georgia is exciting and all because Angie had my family's needs in mind while building out her growth strategy."
No one at IntelliGenesis is put in a box or defined by the roles and skills they hold today. Just as IntelliGenesis grows, so do our people. In fact, we believe that we grow because of our people. And it's in the best interest of everyone – the company, our leadership, our employees, their families, and the mission as a whole – to invest in one another. Sound like something you want to be a part of? Join our family.